Sequenzdiagramm (WebSequenceCharts, UML)
Sequenzdiagramm definieren:
Ergebnis: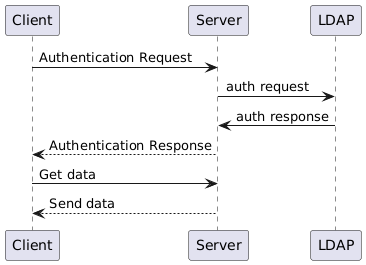 Zusatzinformationen
PlantUML (Sourceforge)
PlantUML is a component that allows to quickly write :
sequence diagram
use case diagram
class diagram
activity diagram (here is the new syntax)
component diagram
state diagram
object diagram
wireframe graphical interface
Diagrams are defined using a simple and intuitive language.

Bitte beachten Sie, dass wir keine Verantwortung für Ihre Annahmen auf Basis der Ergebnisse dieser Seite übernehmen.
This website and all of its contents are provided with no warranty of any kind.